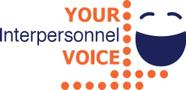 http://wwww.interpersonnelonline.com
Recruitment and Selection
In a recent on-line discussion about the worst questions at interview that managers had ever come across, the following were put forward: 'Tell us about yourself' as well as 'How do you see your future? Are you married, living with someone, planning kids?' If these ring bells and you want to understand more about what is best practice in recruitment and selection, then this workshop is for you.
Equally, many people have recruited for years: some are without any training; some trained many years ago. In any of these cases, then this 'HR Art' workshop is for you.
This workshop will make you think about the way you prepare for interviews, structure the interview and develop questions for the interview.
The workshop
Come to the 'HR Art' workshop and by the end of the session you will have an understanding of:
| | |
| --- | --- |
| • | the recruitment and selection process |
| | |
| --- | --- |
| • | legislation that you need to be aware of |
| | |
| --- | --- |
| • | what you can and cannot ask at interview |
| | |
| --- | --- |
| • | and, you can enjoy a play that puts everything into practice that you have learnt. |
This workshop is suitable for:
| | |
| --- | --- |
| • | those who need a refresher about recruitment and selection |
| | |
| --- | --- |
| • | those new to recruitment interviewing |
| | |
| --- | --- |
| • | those who have never had any formal training but need development in this area. |
By the end of the session you will:
| | |
| --- | --- |
| • | know where you can go to get answers to relevant legislation |
| | |
| --- | --- |
| • | know how to develop competency-based questions |
| | |
| --- | --- |
| • | understand what may be construed as a bias or prejudice |
| | |
| --- | --- |
| • | have a clear understanding of the process and the underlying best practice |
| | |
| --- | --- |
| • | have enjoyed a live theatre production that highlights key areas drawn-out of the session. |
Recruitment and Selection programme
| | |
| --- | --- |
| • | Introduction to the workshop |
| | |
| --- | --- |
| • | Recruitment and Selection process - a step-by-step look |
| | |
| --- | --- |
| ◦ | Importance of documentation throughout the process |
| | |
| --- | --- |
| ◦ | Advertising - Where? Latest trends including social media |
| | |
| --- | --- |
| ◦ | Underpinning issues to the process - wording; Equality Act; bias and prejudice |
| | |
| --- | --- |
| ◦ | Prologue - brief for the audience (delegates) - the company, the vacancy and candidates |
| | |
| --- | --- |
| ◦ | Interval - Review of Act One |
| | |
| --- | --- |
| ◦ | Interval - Review of Act Two |
| | |
| --- | --- |
| ◦ | Act Three - Candidate Three |
| | |
| --- | --- |
| ◦ | Interval - Review of Act Three |
| | |
| --- | --- |
| • | Review of overall programme and key points for delegates. |