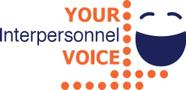 http://wwww.interpersonnelonline.com
Performance Review
As Peter F. Drucker said: 'what's measured improves and that is one of the aims of any performance review. Usually forgotten is that all staff, whatever their level will require performance review and, as Med Jones said: 'A CEO's performance is as good as the performance of his middle managers'.
With these two quotes in mind, if you are new to management or have staff reporting to you or, if you have been a manager for years but need to the skills and knowledge to carry out reviews of your staff, then this 'HR Art' workshop will be ideal for you.
It is easily forgotten that good preparation, consideration of the business goals and research about what training and development is applicable to the member of staff are so important. Performance Review is also viewed by many as a stand alone process - this is not the case.
This workshop is fun, fast and furious and enables to you work with live actors in a theatre environment to allow you to discuss, consider and engage in 'real-life' scenarios.
The workshop will make you think about the way you deal with issues that fall under performance review, how to prepare, how to deal with difficult conversations with under performers and how to motivate high performers.
The workshop is run as either a day or a half-day - whichever suits your work-time. By the end of the workshop you will have an understanding of:
| | |
| --- | --- |
| • | performance review as part of performance management |
| | |
| --- | --- |
| • | how to support your staff |
| | |
| --- | --- |
| • | how to carry out a meaningful, objective performance review |
| | |
| --- | --- |
| • | and, you can enjoy participating in a live theatre production that puts everything into practice that you have learnt. |
This 'HR Art' workshop is suitable for:
| | |
| --- | --- |
| • | those who need a refresher about performance review |
| | |
| --- | --- |
| • | those new to the management role |
| | |
| --- | --- |
| • | those who have never had any formal training but deal with performance review. |
By the end of the workshop you will:
| | |
| --- | --- |
| • | know how to support your staff |
| | |
| --- | --- |
| • | know how to prepare for performance review meetings |
| | |
| --- | --- |
| • | know how to develop questions for the review meeting |
| | |
| --- | --- |
| • | understand what may be construed as bias or prejudice |
| | |
| --- | --- |
| • | have a clear understanding of the process and the underlying best practice |
| | |
| --- | --- |
| • | have enjoyed working with actors in an interactive theatre production to highlight key areas drawn-out of the session. |
Workshop Outline
| | |
| --- | --- |
| • | Introduction to the workshop |
| | |
| --- | --- |
| ◦ | Tutors' introduction and outline of the workshop |
| | |
| --- | --- |
| • | Performance Review - step-by-step |
| | |
| --- | --- |
| ◦ | Link with performance management |
| | |
| --- | --- |
| ◦ | Importance of documentation and accuracy of recording information |
| | |
| --- | --- |
| ◦ | Preparation for the review meeting |
| | |
| --- | --- |
| ◦ | Plan for the review meeting |
| | |
| --- | --- |
| ◦ | How to manage the meeting |
| | |
| --- | --- |
| ◦ | Support after the review |
| | |
| --- | --- |
| ◦ | Prologue - Brief for the audience (delegates) - the company, background to performance reviews, the characters |
| | |
| --- | --- |
| ◦ | Interval and review of Act One |
| | |
| --- | --- |
| ◦ | Interval and review of Act Two |
| | |
| --- | --- |
| • | Round-up of the workshop. |