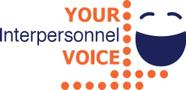 http://wwww.interpersonnelonline.com
Discipline, grievance and capability
In 2011 Personnel Today published an article entitled 'Avoid the pitfalls of discipline and grievance' and makes the observation about difficult conversations that managers: 'prefer to turn a blind eye and hope it will go away or resolve itself …. This rarely works'.
This is often the case and with issues such as poor time-keeping, absence, bullying or harassment managers need support from the company to enable them to deal with such situations. 
If you find this part of managing staff difficult or are new to this area or purely want an update, then this 'HR Art' workshop is for you.
Fun, fast and furious, this workshop enables you to learn and understand this area of management and then work with live actors to learn - invaluable for best practice discipline, grievance and capability information. Live theatre allows you to engage in 'real-life' scenarios.
The workshop includes the theory and best practice in these areas and is followed by a theatre production that will make delegates think about the way to deal with issues that fall under discipline, grievance or capability, investigate, make a decision on the next stage, consider the content of a findings report.
Come to our workshop for a day and by the end of the session you will have an understanding of:
| | |
| --- | --- |
| • | Disciplinary, grievance and capability procedures in the workplace |
| | |
| --- | --- |
| • | The ACAS Code of Practice and Guidelines |
and, you can enjoy a play that puts everything into practice that you have learnt.
This 'HR Art' Production is suitable for:
| | |
| --- | --- |
| • | those who need a refresher about discipline, grievance and capability |
| | |
| --- | --- |
| • | those new to a management role and may need this knowledge |
| | |
| --- | --- |
| • | those who have never had any formal training but need some development. |
By the end of the session you will:
| | |
| --- | --- |
| • | know where you can go to get answers to questions about legislation |
| | |
| --- | --- |
| • | know how to develop questions for meetings |
| | |
| --- | --- |
| • | understand what may be construed as a bias or prejudice |
| | |
| --- | --- |
| • | have a clear understanding of the process and the underlying best practice |
| | |
| --- | --- |
| • | have enjoyed a theatre production to highlight key areas drawn-out of the session. |
Outline of the programme
| | |
| --- | --- |
| • | Introduction to the workshop |
| | |
| --- | --- |
| ◦ | Mary Tate and Philippa Webster |
| | |
| --- | --- |
| ◦ | Delegates - experiences, what they want from the workshop |
| | |
| --- | --- |
| • | Discipline, grievance and capability processes – a step-by-step look |
| | |
| --- | --- |
| ◦ | ACAS – Code of conduct and guidance |
| | |
| --- | --- |
| ◦ | Importance of documentation |
The Play's the Thing
| | |
| --- | --- |
| ◦ | Brief for the audience – the company, background to the situation and characters |
| | |
| --- | --- |
| • | Followed by Three Acts - each comprising of |
| | |
| --- | --- |
| ◦ | Review of learning points |
Round up of the programme
| | |
| --- | --- |
| • | Next steps for delegates |